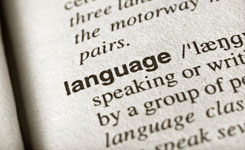 Translation
CumLingua's experienced native speaker
translators translate in a range of fields
and language combinations, including:
Sales & marketing
Websites, brochures, annual reports…
Technical
Legal
Medical
Finance
Academic – PhD theses
Training materials
Dutch / French / German / Spanish / Italian / English
Read more about our translation services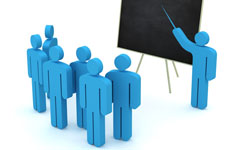 Language courses: Dutch, German, French, English
Do you need help with business or school English, French, Dutch or German? CumLingua offers
in-company courses as well as tailor-made
business language tuition, adult education and help for school children. Our experienced teachers draw up lesson plans in line with your
requirements. Call us on +31(0)486 471554 to
discuss the range of language training options.
CumLingua offers adult language courses for
expats learning Dutch as well as business
English and German.
In-company language courses
English conversation classes
Business Dutch, English and German
Dutch as part of 'inburgering'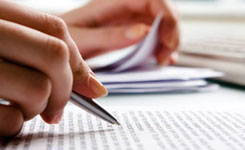 Copywriting & Editing
CumLingua offers a unique combination of
discipline in a one-stop language and
communications company:
Copywriting
Editing
Proofreading
Translation
Read more about how our marketing copywriters can edit your website for the international market producing an English version before passing it on for translation.